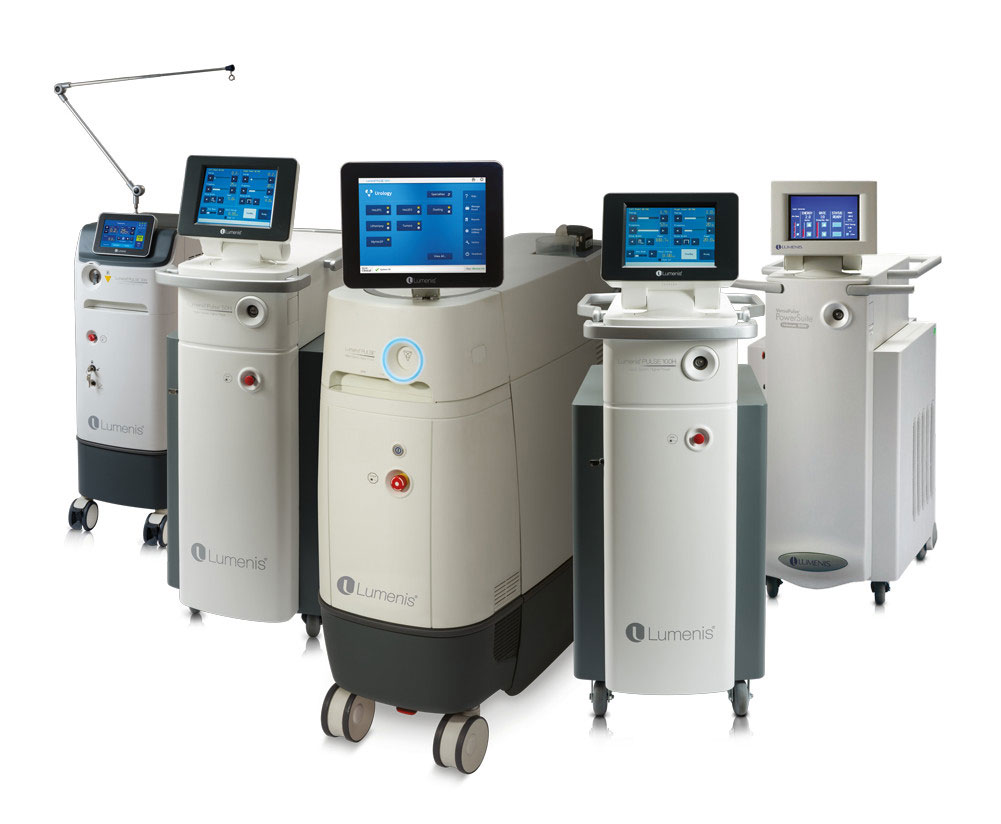 Lumenis, a medical device company renowned for developing and commercializing innovative energy-based technologies, including laser, intense pulsed light (IPL) and radio frequency (RF), for surgical, aesthetic, and ophthalmic applications, notes that all the hospitals named to U.S. News and World Report's Best Hospitals Honor Roll use Lumenis surgical lasers. Most of them use the company's flagship products: Lumenis MOSES holmium laser technology and the pioneering Lumenis UltraPulse DUO CO2 surgical laser system.
The Lumenis holmium laser with MOSES technology delivers many clinical and economic advantages for kidney stones [1] and enlarged prostate [2] – two common procedures in many hospitals. Nearly universal adoption among these 20 top hospitals shows the strong trend toward standardization to MOSES technology. With MOSES, surgeons ablate stones with up to 85% higher efficiency [3] and 20% shorter procedure times [1].
For enlarged prostate surgery, MOSES has turned gold-standard HoLEP surgery from an overnight stay into a same-day, catheter-free discharge, [4] creating a better patient experience while freeing  hospital beds for acute care. Similarly, the tissue-sparing precision of the UltraPulse DUO CO2 laser has revolutionized challenging procedures, such as transoral microsurgery and minimally invasive treatment of uterine fibroids and endometriosis. Lumenis lasers offer multi-specialty flexibility in busy medical centres, with applications in urology, gynaecology, otolaryngology, neurology and orthopaedics.
"We are pleased to see every one of the outstanding hospitals on the Best Hospitals Honor Roll uses Lumenis surgical lasers," said Tzipi Ozer-Armon, CEO, Lumenis. "At Lumenis, our mission is to deliver better technology for better patient care. We believe that one way to achieve this is through innovation and collaboration with leading surgeons and hospitals around the world. The end result is that Lumenis technologies are helping exceptional hospitals deliver exceptional patient care."
References
1. Ibrahim A et al. Double-Blinded Prospective Randomized Clinical Trial Comparing Regular and MOSES Modes of Holmium Laser Lithotripsy. J Endourology. 2020;34(5):624-628.
2. Kavoussi NL et al. MOSES Technology for Holmium Laser Enucleation of the Prostate: A Prospective Double-Blind Randomized Control Trial. J Urol. 2021 Feb 22.
3. Bench test results may not necessarily be indicative of clinical performance.
4. Agarwal DK et al. Same Day Discharge is a Successful Approach for the Majority of Patients Undergoing Holmium Laser Enucleation of the Prostate. Eur Urol Focus. 2021 Jan 4;S2405-4569(20)30320-5.
https://interhospi.com/wp-content/uploads/sites/3/2021/07/lumenis-pulse_web.jpg
824
1001
panglobal
https://interhospi.com/wp-content/uploads/sites/3/2020/06/Component-6-–-1.png
panglobal
2021-07-22 08:26:49
2021-07-22 08:26:49
Lumenis surgical lasers used in all hospitals on U.S. News & World Report Best Hospitals Honor Roll