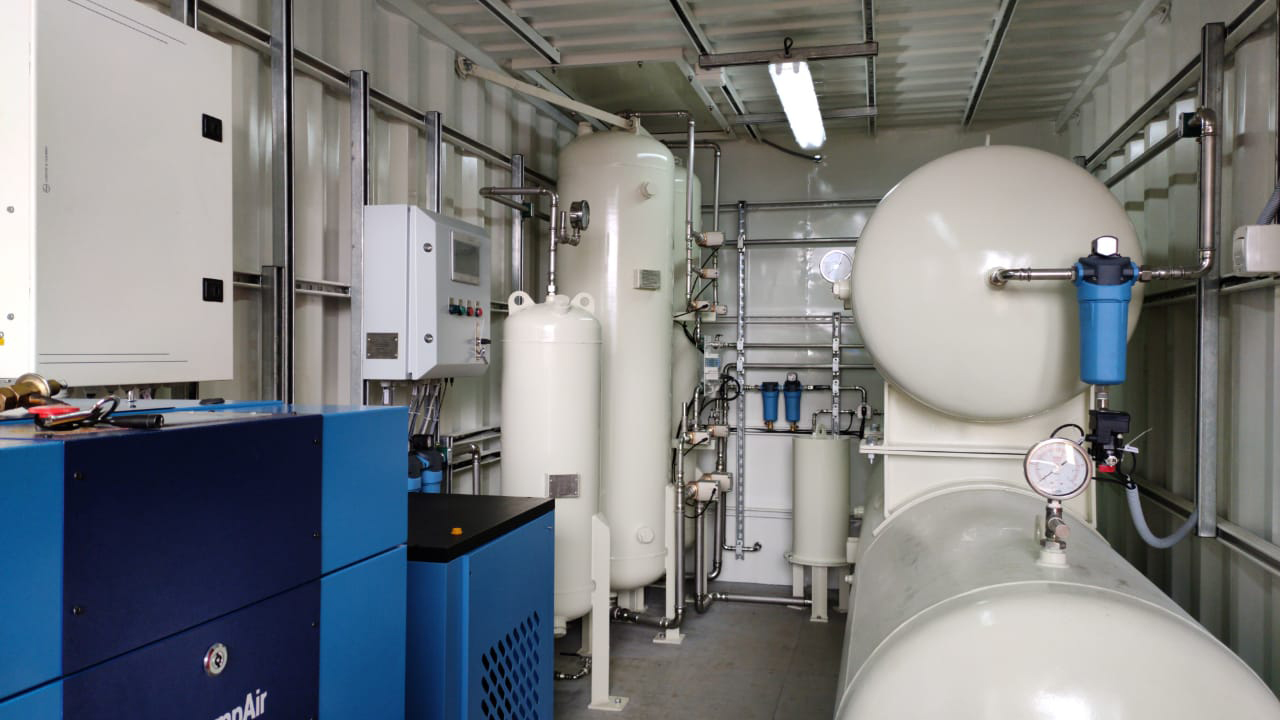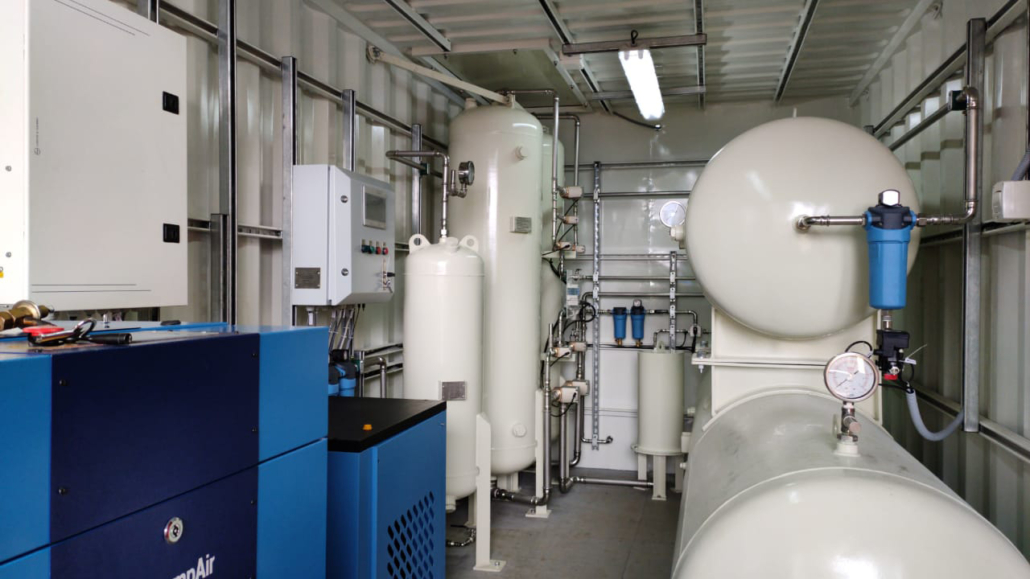 The coronavirus pandemic has revealed flaws in the global supply chain for oxygen that can put virus patients' lives at risk. David Cheeseman, Chief Engineer of Oxair Gas Systems, a leading global supplier of on-site gas generating equipment, explains how the latest technology can replace outsourcing conventional oxygen tanks.
The Covid-19 pandemic has resulted in dwindling oxygen supplies as demand soared during the crisis, with deadly consequences for patients, particularly in countries suffering high infection rates. Generating a constant flow of oxygen on site helps hospitals save lives by becoming less reliant on outsourcing conventional canisters.
Severe shortages of this life-saving gas were reported from all corners of the world during the pandemic, raising concerns that fault lines have been exposed in the supply chain with hospitals being forced to ration oxygen to avoid the risk of running out.
Off-the-shelf automated solution
There is an off-the-shelf automated solution to avoid potential shortages in the form of Oxygen Pressure Swing Adsorption (PSA) systems, robust technology which has been designed to deliver consistent, high purity oxygen on tap to hospitals and medical facilities even in the remotest locations around the world.
Medical facilities are often forced to rely on outsourcing oxygen, with failing supply lines posing a potential catastrophe for hospitals, not to mention the added stress on frontline staff associated with the storage, handling and removal of traditional oxygen cylinders.
PSA medical oxygen offers better patient care with a permanent flow of high-quality oxygen to suit the needs of the hospital – and the equipment is capable of piping oxygen around every department as needed. In cases where the hospital does not have a central piping system, suppliers like Oxair will install an onsite cylinder filling system. It's a highly cost-effective and hygienic alternative to the inconvenience and uncertainty of outsourcing canisters.
Constant oxygen
This automated system delivers constant oxygen of 94-95 percent purity through PSA filtration, a unique process that separates oxygen from compressed air. The gas is then conditioned and filtered before being stored in a buffer tank to be used directly by the hospital on demand.
It's not just in the middle of a global pandemic when outsourcing conventional canisters can hit a bottleneck. Ensuring a reliable supply to hospitals in remote or troubled locations proves a constant challenge when faced with poor infrastructure, limited resources and haphazard road conditions.
An ideal example, Heal Africa hospital in The Democratic Republic of the Congo (DRC), had been relying on tanker deliveries of oxygen from a neighbouring state, but staff found that patients were being left at risk due to faulty equipment which, upon testing, was discovered to be supplying just 60 percent oxygen purity compared with the standard 93 percent needed for medical grade applications.
Supply difficulties
It was decided that a new oxygen system was vital and the hospital was able to overcome its supply difficulties by having an Oxair OA450 system installed, piping oxygen around the hospital to every department as needed, providing a cost-effective and hygienic alternative to the inconvenience of ordering in traditional carbon steel cylinders which are also prone to corrosion.
Meanwhile, medical facilities on the subcontinent have not only seen the life-saving benefits of turning to automation but cost savings too. The Sunrise Hospital in Hyderabad, India, installed a PSA system to supply its oxygen – saving the hospital almost a thousand pounds a month by reducing its dependence on cylinders.
The multi-specialist facility was going through cylinders at a costly rate of up to 16 a day. Now Sunrise's owner is happy because the hospital is saving money which can be redirected to improving other services, while the staff are happy because they have more time to care for patients.
By embracing an automated process, Sunrise is following in the footsteps of many other hospitals in the Indian medical sector that have realised the benefits of having their own source of oxygen, helping to eliminate possible future interruptions.
To improve the flow of oxygen, suppliers should be ready to step up and do whatever is necessary to help healthcare services during the current coronavirus crisis – and beyond – by providing life-saving oxygen equipment wherever it is needed.
Plug-and-play
PSA systems that are 'plug-and-play' means that they are literally ready to start working as soon as they are delivered and plugged in – with voltage adapted to the country of delivery. Wherever they may be located, hospitals can rely on technology which is tried and tested over many years, coupled with almost instant access to vital oxygen supplies.
For further information on Oxair's products and services visit: www.oxair.com.au
https://interhospi.com/wp-content/uploads/sites/3/2021/04/oxair-medical-oxygen.jpg
720
1280
panglobal
https://interhospi.com/wp-content/uploads/sites/3/2020/06/Component-6-–-1.png
panglobal
2021-04-23 08:36:03
2021-04-23 08:36:03
PSA Systems safeguard oxygen supplies during crisis