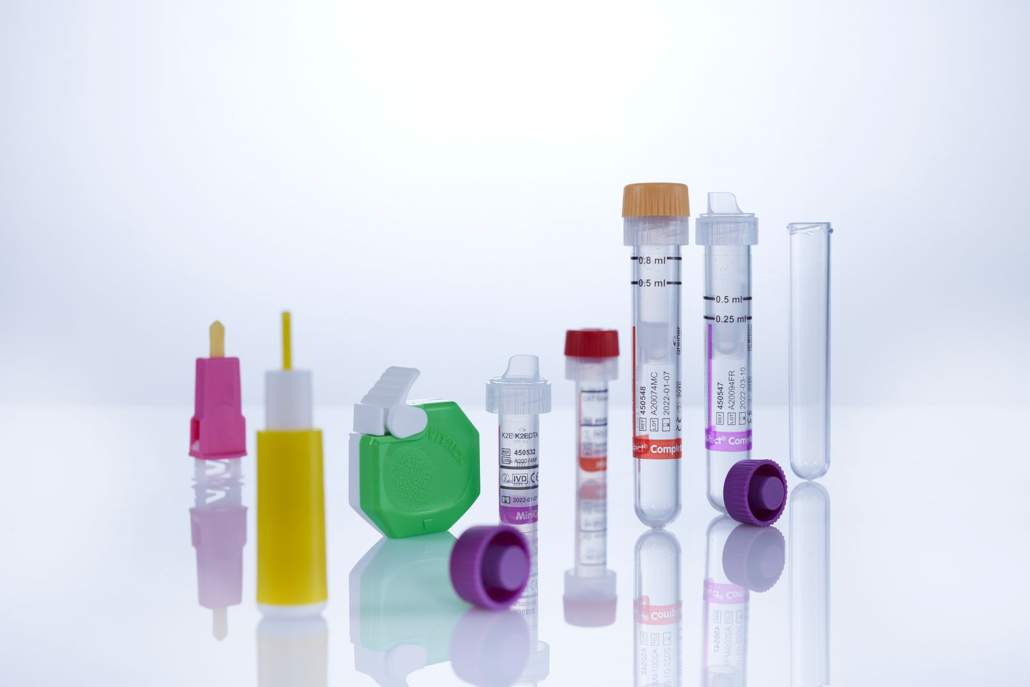 MiniCollect® PIXIE is a safety lancet for the heel designed to enhance safety during capillary blood collection from the heel of the youngest patients. With a shallow penetration depth, PIXIE nevertheless gently ensures maximum blood flow. This product is ideal for premature and new-born babies. Three different PIXIE safety lancets are available for heel incision, each adapted to a different stage of infant development. The depth of penetration and the length of incision differ depending on the selected device. Thanks to optimal ergonomics and the fully enclosed blade, MiniCollect PIXIE can enhance safety during capillary blood collection.
Precise incision thanks to tapered lancet slot and dual colour
 When MiniCollect PIXIE is positioned on the heel, the dual colour design, together with the arrows on both sides, allow a precise identification of the puncture site.
Ergonomic design and non-slip texture
Non-detachable safety tab
One-handed activation
Trigger positioned on side prevents tissue compression
MiniCollect Capillary Blood Collection System
 MiniCollect offers a gentle way to collect small blood samples for analyses.
The system is perfectly suited for young children, geriatric patients as well as patients with fragile veins. MiniCollect is also recommended in situations where venous blood collection proves particularly difficult or contraindicated.
For delicate vein conditions, patients who often have blood samples taken, or people with severe burns, capillary blood collection with the MiniCollect system offers a great alternative to venous blood collection.
The MiniCollect tube includes an integrated scoop, allowing droplets of blood to be collected easily and hygienically. To ensure that the puncture wound can be kept as small as possible while achieving the targeted sample volume there are different lancets with a wide range of puncture depths and blade sizes / needle gauges available.
https://interhospi.com/wp-content/uploads/sites/3/2021/06/MiniCollect_system_01_web.jpg
1134
1701
panglobal
https://interhospi.com/wp-content/uploads/sites/3/2020/06/Component-6-–-1.png
panglobal
2021-06-15 09:53:47
2021-06-15 09:53:47
Greiner Bio-One introduces MiniCollect PIXIE for gentle capillary blood collection from infants